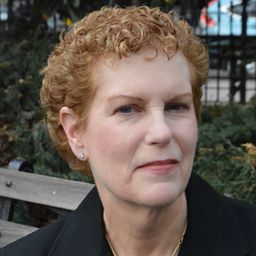 Pamela Nadell
Patrick Clendenen Chair in Women's and Gender History
American University
Professor Pamela Nadell holds the Patrick Clendenen Chair in Women's and Gender History at American University where she directs the Jewish Studies Program and received the university's highest award, Scholar/Teacher of the Year. Her new book, America's Jewish Women: A History from Colonial Times to Today has just won the 2019 National Jewish Book Awards top prize, the Everett Family Foundation Jewish Book of the Year. Her other books include Women Who Would Be Rabbis: A History of Women's Ordination, 1889-1985. A past president of the Association for Jewish Studies and the recipient of the American Jewish Historical Society's Lee Max Friedman Award for distinguished service, her consulting work for museums includes the National Museum of American Jewish History and the Library of Congress.
Sessions in which Pamela Nadell participates
HUC-JIR - AJA: Electronic Room
Workshop
Gary Zola Ph.D., The Jacob Rader Marcus Center (Participant)
Pamela Nadell, American University (Participant)
Two threads run through the entire story of America's Jewish women: a strong sense of self and a resolute commitment to making the world a better p...