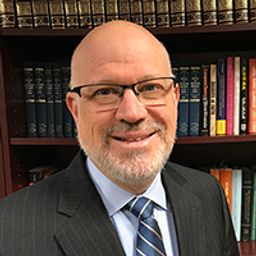 Rabbi Jonathan L. Hecht serves as Dean of the Cincinnati Campus of Hebrew Union College – Jewish Institute of Religion, a position he has held since 2018.
Prior to that he served a congregation on Long Island, Temple Chaverim of Plainview, New York. Under his spiritual direction, Temple Chaverim joined the Reform movement, purchased land, built a facility, and grew to over 500 families. In 2018 he was elected Rabbi Emeritus.
In 1993, Jonathan earned a Ph.D. at New York University where he studied Jewish History, Mysticism, and Polemical Literature. He has taught at Hebrew Union College-Jewish Institute of Religion, The Jewish Theological Seminary, SUNY Stony Brook, Hofstra University, and Hunter College.
Rabbi Hecht is Past President of the Long Island Board of Rabbis, and a member of the New York and the Cincinnati Board of Rabbis. His professional affiliations include the Central Conference of American Rabbis, the Association for Jewish Studies, and the World Union for Jewish Studies. In 2013 the title of Senior Rabbinic Fellow was conferred upon him by the Shalom Hartman Institute.
He lives in Cincinnati with his wife, Gladys Rosenblum.
Sessions in which Jonathan Hecht participates
HUC-JIR - Herrman Learning Center: Classroom 10
2:00 PM - 3:15 PM | 1 hour 15 minutes
Workshop